About Pascha Gentlemen's Grooming
Pascha Gentlemen's Grooming of Alderley Edge is an upscale, full service, traditional style gentlemens grooming salon.
We are dedicated to consistently providing world class male grooming services and high quality products to our clients in an environment where they can relax and experience our unique approach to the art of grooming and services in a masculine and therapeutic environment.
Pascha is elegantly designed and luxiouriously furnished to create an inviting and relaxing haven from the stresses of modern living for our male only clients to enjoy.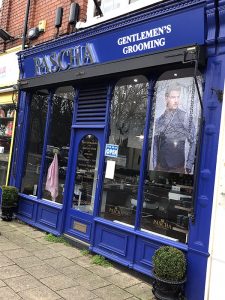 Combined with our range of luxury professional services, delivered by our team of highly skilled barbers, massage therapists, podiatrist and skin therapists we provide a service second to none.
Our barbers George Newbery and Paul Nicholls have trained extensively in, and served the male grooming industry from an early age, learning and developing techniques and expertise passed down through generations of family barbering artistes. George and Paul are professional stylists who have also served the high fashion areas of London, keeping up to date with new styles, techniques and products.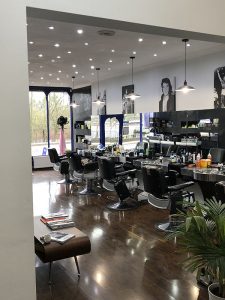 Our Experienced Dermalogıca certified skin therapists have trained, studied and practised with Dermalogıca; a skin care system researched and developed by The International Dermal Institute. Pascha's skin therapists continue to develop and update their product knowledge, technique and treatment programmes through regular seminars at the Dermalogıca training centres.
Our Podiatrist, Meadhbh Hedderman BSc hons, has trained in and practised podiatry/chiropody in hospitals and private clinics in London and Ireland. Meadhbh is Hpc registered and is actively involved in the development of new and alternative treatment options within podiatric medicine.
Pascha's massage therapists have trained extensively at Manchester School of Massage, at the Ayurveydic Centre in Kerala India and training centres in Bangkok, Thailand. Each of Pascha's therapists has attained high standards of qualification in Massage Therapies and worked throughout the UK and Europe for private clients and Exclusive Spa facilities.
Pascha Gentlemen's Grooming is Habia registered and a member of the British Barbering Association.
Opening Hours
Monday
Tuesday
Wednesday
Thursday
Friday
Saturday
Sunday
(9:00 am - 6:30 pm)
(9:00 am - 6:30 pm)
(9:00 am - 6:30 pm)
(9:00 am - 7:00 pm)
(9:00 am - 7:00 pm)
(9:00 am - 5:00 pm)
Closed